Team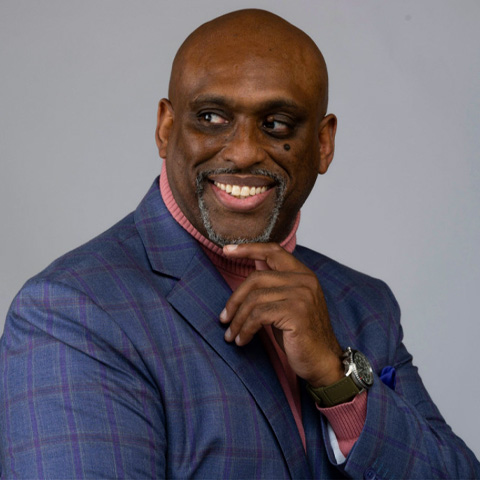 Robert Ross
CEO
I started out creating ways to facilitate "The Vision of a Future Artist" when I first got started. As an Attorney in the Entertainment Business, one of my main legal aspects is to provide a simple blueprint for up and coming artists to learn the power of maintaining OWNERSHIP of their respective work. So many artists in their creative process lose sight of the "COMPLETE PICTURE". 
Twenty-Five years and counting I've represented countless producers, artists, songwriters, and it's always a joy, honor, and a rush; to help facilitate a structure that moves the CULTURE forward and helps the mission of the client. My experiences have taught me that there are different dynamics within this business, and one needs to be fully informed and up to date in order to solidify their position.
The International Market has been very good to R&R. My Team (Rose "Maria' Parra GM head of admin, George Waters President of Mission Control Recordings, Curt Hamilton COO. Head of A&R Elroy Nelson A&R Direction & John Santiago EVP IT COMPLIANCE) have uniquely put our structure as one of our top strengths within the International arenas. My goal is to identify the client brand and diversify it both domestically and internationally.
Our goal when first meeting a perspective client is to TRULY UNDERSTAND THEIR PASSION AND MISSION. One of the key elements that I live by is having the mindset and keeping the continuity, which is essential for any relationship to grow.
Accomplishments
Senior Fellow: One Hundred Concerned Black Men Advisory Council
Appointed: Board of Directors H.O.O.P.S. (Help Our Playgrounds)
Counsel to various Imprints
Served as Co-Counsel NARAS Washington DC Chapter
Active Voting Member of NARAS (National Association of Recording Arts and Sciences)
Co-Owner M&M Publishing Company Licensed through Warner Chappell Music
Negotiated Deals with Viacom, Sony Pictures, Warner Records
Past Partnership Sony
Past Partnership EMI
Recently secured three television deals with Viacom Parent Company
Lionsgate Films
Legal Counsel to previous and present reality TV personalities
Mission Control Recordings CEO
"first look" Deal with Paramount Pictures
Faculty, Speaking and Authorships
1995 & 1997 Panelist "How can I be Down", Music Conference Miami, Florida
1996 & Jack the Rapper", Conference Corporate Sponsor and Panelist Atlanta
2000 & 2003 "World Music and Entertainment Music", Conference Tokyo Attendee
2004 "Kiss FM Copyright and Publishing Seminar", London Moderator
2010 & 2011 "Australian World Music", Conference Sydney Australia Attendee
2011 & 2012 Active Moderator for A&R Summit Miami
2017 NAIFA PG County Chapter president
2018 ELI NARAS
Educational Background
Fisk University| B.A Finance
George Washington University| B.A. Marketing
Georgetown Law Center |LLM Program
Masters in Public Policy
Juris Doctorate
Bar Affiliation
DC, NY, MD, BAR ADMITTED
1995 to Present Member ABA Entertainment and Sports Law Section, IP Section
Member of BESLA (Black Entertainment Sports Law Association)
Member of the RIAA Advocacy Counsel
Member of NORML
Distinctions
Recipient "Pro Bono of The Year" Award WAMA
Honored by Lexus Nexus and Lawyers.com for 25 years of Service to the Community
Recipient Super Lawyers of the Decade@ Lawyer.com
Recipient Pro Bono of the Year BMI
Kappa Alpha Psi Inc.